FUNG Ying Tung
Asian studies, Hebrew University, Jerusalem, Israel
Asia, Computational archaeology, Dating, Neolithic, Spatial analysis, Theoretical archaeology
recommender
Recommendation:
1
Reviews:
0
Areas of expertise
Chinese archaeology, quantitative archaeology, early China, late Neolithic, urbanism
Recommendation: 1
02 Sep 2023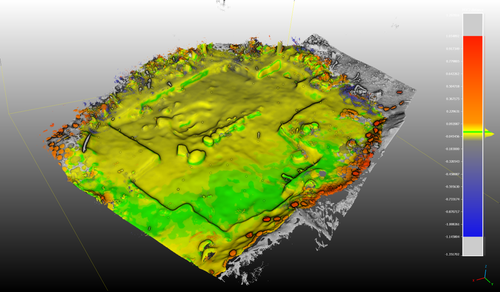 Towards a Mobile 3D Documentation Solution. Video Based Photogrammetry and iPhone 12 Pro as Fieldwork Documentation Tools
The Potential of Mobile 3D Documentation using Video Based Photogrammetry and iPhone 12 Pro
Recommended by Ying Tung Fung based on reviews by

Dominik Hagmann

,

Sebastian Hageneuer

and 1 anonymous reviewer
I am pleased to recommend the paper titled "Towards a Mobile 3D Documentation Solution. Video Based Photogrammetry and iPhone 12 Pro as Fieldwork Documentation Tools" for consideration and publication as a preprint (Paukkonen, 2023). The paper addresses a timely and relevant topic within the field of archaeology and offers valuable insights into the evolving landscape of 3D documentation methods.
The advances in technology over the past decade have brought about significant changes in archaeological documentation practices. This paper makes a valuable contribution by discussing the emergence of affordable equipment suitable for 3D fieldwork documentation. Given the constraints that many archaeologists face with limited resources and tight timeframes, the comparison between photogrammetry based on a video captured by a DJI Osmo Pocket gimbal camera and iPhone 12 Pro LiDAR scans is of great significance.
The research presented in the paper showcases a practical application of these new technologies in the context of a Finnish Early Modern period archaeological project. By comparing the acquisition processes and evaluating the accuracy, precision, ease of use, and time constraints associated with each method, the authors provide a comprehensive assessment of their potential for archaeological fieldwork. This practical approach is a commendable aspect of the paper, as it not only explores the technical aspects but also considers the practical implications for archaeologists on the ground.
Furthermore, the paper appropriately addresses the limitations of these technologies, specifically highlighting their potential inadequacy for projects requiring a higher level of precision, such as Neolithic period excavations. This nuanced perspective adds depth to the discussion and provides a realistic portrayal of the strengths and limitations of the new documentation methods.
In conclusion, the paper offers valuable insights into the future of 3D field documentation for archaeologists. The authors' thorough evaluation and practical approach make this study a valuable resource for researchers, practitioners, and professionals in the field. I believe that this paper would be an excellent addition to PCIArchaeology and would contribute significantly to the ongoing dialogue within the archaeological community.
References
Paukkonen, N. (2023) Towards a Mobile 3D Documentation Solution. Video Based Photogrammetry and iPhone 12 Pro as Fieldwork Documentation Tools, Zenodo, 8281263, ver. 3 peer-reviewed and recommended by Peer Community in Archaeology. https://doi.org/10.5281/zenodo.8281263