YESHURUN Reuven
Zinman Institute of Archaeology, University of Haifa, Haifa, Israel
Africa, Ancient Palaeolithic, Asia, Middle Palaeolithic, Paleoenvironment, Spatial analysis, Taphonomy, Upper Palaeolithic, Zooarchaeology
recommender
Recommendations:
2
Reviews:
0
Areas of expertise
I am an archaeologist interested in the Paleolithic and Epipaleolithic periods, ancient human ecology, the evolution of hunting and early sedentism. I study the first settled societies of the Near East, with special focus on the Natufian Culture. Additionally, I use zooarchaeological methods to investigate human subsistence and ecology during the Pleistocene. Following my PhD (Archaeology, University of Haifa, 2012) and post-doc (Program in Human Ecology and Archaeobiology, Smithsonian Institution, 2012-2014), I was appointed as a faculty member in the Department of Archaeology, the University of Haifa. I co-direct multi-annual excavation projects in two Epipaleolithic sites in Mt. Carmel, Israel: the UNESCO World Heritage Site of el-Wad Terrace (Natufian Culture) and the Geometric Kebaran camp of Neve David. Additionally, I study diverse Middle and Upper Paleolithic archaeofaunal assemblages, notably from Misliya Cave, Nesher-Ramla and Manot Cave.
Recommendations: 2
05 Jun 2023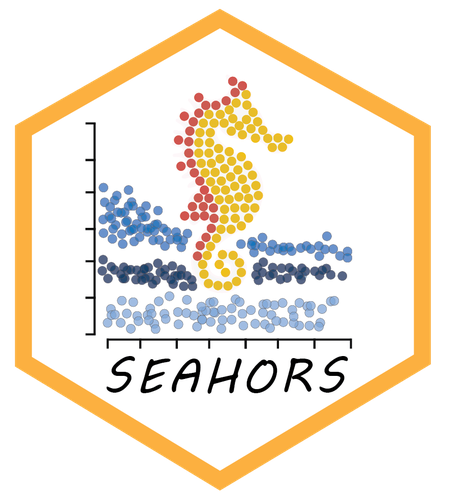 SEAHORS: Spatial Exploration of ArcHaeological Objects in R Shiny
Analyzing piece-plotted artifacts just got simpler: A good solution to the wrong problem?
Recommended by Reuven Yeshurun based on reviews by

Frédéric Santos

,

Jacqueline Meier

and

Maayan Lev
Paleolithic archaeologists habitually measure 3-coordinate data for artifacts in their excavations. This was first done manually, and in the last three decades it is usually performed by a total station and associated hardware. While the field recording procedure is quite straightforward, visualizing and analyzing the data are not, often requiring specialized proprietary software or coding expertise. Here, Royer and colleagues (2023) present the SEAHORS application, an elegant solution for the post-excavation analysis of artifact coordinate data that seems to be instantly useful for numerous archaeologists. SEAHORS allows one to import and organize field data (Cartesian coordinates and point description), which often comes in a variety of formats, and to create various density and distribution plots. It is specifically adapted to the needs of archaeologists, is free and accessible, and much simpler to use than many commercial programs. The authors further demonstrate the use of the application in the post-excavation analysis of the Cassenade Paleolithic site (see also Discamps et al., 2019).
While in no way detracting from my appreciation of Royer et al.'s (2023) work, I would like to play the devil's advocate by asking whether, in the majority of cases, field recording of artifacts in three coordinates is warranted. Royer et al. (2023) regard piece plotting as "…indispensable to propose reliable spatial planimetrical and stratigraphical interpretations" but this assertion does not hold in all (or most) cases, where careful stratigraphic excavation employing thin volumetric units would do just as well.
Moreover, piece-plotting has some serious drawbacks. The recording often slows excavations considerably, beyond what is needed for carefully exposing and documenting the artifacts in their contexts, resulting in smaller horizontal and vertical exposures (e.g., Gilead, 2002). This typically hinders a fuller stratigraphic and contextual understanding of the excavated levels and features. Even worse, the method almost always creates a biased sample of "coordinated artifacts", in which the most important items for understanding spatial patterns and site-formation processes – the small ones – are underrepresented. Some projects run the danger of treating the coordinated artifacts as bearing more significance than the sieve-recovered items, preferentially studying the former with no real justification. Finally, the coordinated items often go unassigned to a volumetric unit, effectively disconnecting them from other types of data found in the same depositional contexts.
The advantages of piece-plotting may, in some cases, offset the disadvantages. But what I find missing in the general discourse (certainly not in the recommended preprint) is the "theory" behind the seemingly technical act of 3-coordinate recording (Yeshurun, 2022). Being in effect a form of sampling, this practice needs a rethink about where and how to be applied; what depositional contexts justify it, and what the goals are. These questions should determine if all "visible" artifacts are plotted, or just an explicitly defined sample of them (e.g., elongated items above a certain length threshold, which should be more reliable for fabric analysis), or whether the circumstances do not actually justify it. In the latter case, researchers sometimes opt for using "virtual coordinates" within in each spatial unit (typically 0.5x0.5 m), essentially replicating the data that is generated by "real" coordinates and integrating the sieve-recovered items as well. In either case, Royer et al.'s (2023) solution for plotting and visualizing labeled points within intra-site space would indeed be an important addition to the archaeologists' tool kits.
References cited
Discamps, E., Bachellerie, F., Baillet, M. and Sitzia, L. (2019). The use of spatial taphonomy for interpreting Pleistocene palimpsests: an interdisciplinary approach to the Châtelperronian and carnivore occupations at Cassenade (Dordogne, France). Paleoanthropology 2019, 362–388. https://doi.org/10.4207/PA.2019.ART136
Gilead, I. (2002). Too many notes? Virtual recording of artifacts provenance. In: Niccolucci, F. (Ed.). Virtual Archaeology: Proceedings of the VAST Euroconference, Arezzo 24–25 November 2000. BAR International Series 1075, Archaeopress, Oxford, pp. 41–44.
Royer, A., Discamps, E., Plutniak, S. and Thomas, M. (2023). SEAHORS: Spatial Exploration of ArcHaeological Objects in R Shiny Zenodo, 7957154, ver. 2 peer-reviewed and recommended by Peer Community in Archaeology. https://doi.org/10.5281/zenodo.7929462
Yeshurun, R. (2022). Intra-site analysis of repeatedly occupied camps: Sacrificing "resolution" to get the story. In: Clark A.E., Gingerich J.A.M. (Eds.). Intrasite Spatial Analysis of Mobile and Semisedentary Peoples: Analytical Approaches to Reconstructing Occupation History. University of Utah Press, pp. 27–35.
14 Sep 2020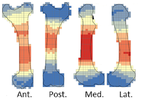 A way to break bones? The weight of intuitiveness
Breaking bones: Nature or Culture?
Recommended by Beatrice Demarchi and Reuven Yeshurun based on reviews by

Terry O'Connor

,

Alan Outram

and 1 anonymous reviewer
The nature of breaking long bones for obtaining marrow is important in Paleolithic archaeology, due to its widespread, almost universal, character. Provided that hammer-stone percussion marks can be correctly identified using experimental datasets (e.g., [1]), the anatomical location and count of the marks may be taken to reflect recurrent "cultural" traditions in the Paleolithic [2]. Were MP humans breaking bones intuitively or did they abide by a strict "protocol", and, if the latter, was this protocol optimized for marrow retrieval or geared towards another, less obvious goal?
The new preprint by Vettese and colleagues [3] took a novel approach to this question, by conducting an experiment which involved novice butchers, relying on nothing but their intuition, and recording the way in which they broke marrow-rich bones. Some variability was noted in the "intuitive" patterns; indeed, future studies replicating this experiment and adding more variables such as more experienced butchers and non-bovid bones are warranted. Similarities in the means by which novice butchers break bones was also observed, and especially telling is the strong effect of anatomical features in most bones, except for the femur.
This paper provides a baseline for location analyses of percussion marks. Their dataset may therefore be regarded as a null hypothesis according to which the archaeological data could be tested. If Paleolithic patterns of percussion marks differ from Vettese et al.'s [3] "intuitive" patterns, then the null hypothesis is disproved and one can argue in favor of a learned pattern. The latter can be a result of "culture", as Vettese et al. [3] phrase it, in the sense of nonrandom action that draws on transmitted knowledge. Such comparisons bear a great potential for understanding the degree of technological behavior in the Paleolithic by factoring out the "natural" constraints of bone breakage patterns. Vettese et al. [3: fig. 14] started this discourse by comparing their experimental dataset to some Middle and Upper Paleolithic faunas; we are confident that many other studies will follow.
Bibliography
[1]Pickering, T.R., Egeland, C.P., 2006. Experimental patterns of hammerstone percussion damage on bones: Implications for inferences of carcass processing by humans. J. Archaeol. Sci. 33, 459–469. https://doi.org/10.1016/j.jas.2005.09.001
[2]Blasco, R., Rosell, J., Domínguez-Rodrigo, M., Lozano, S., Pastó, I., Riba, D., Vaquero, M., Peris, J.F., Arsuaga, J.L., de Castro, J.M.B., Carbonell, E., 2013. Learning by Heart: Cultural Patterns in the Faunal Processing Sequence during the Middle Pleistocene. PLoS One 8, e55863. https://doi.org/10.1371/journal.pone.0055863
[3]Vettese, D., Stavrova, T., Borel, A., Marin, J., Moncel, M.-H., Arzarello, M., Daujeard, C. (2020) A way to break bones? The weight of intuitiveness. BioRxiv, 011320, ver. 4 peer-reviewed and recommended by PCI Archaeology. https://doi.org/10.1101/2020.03.31.011320