VETTESE Delphine
UMR 7194: Histoire naturelle de l'Homme préhistorique, Muséum national d'Histoire naturelle, Paris, France
Archaeometry, Bioarchaeology, Europe, Middle Palaeolithic, Spatial analysis, Taphonomy, Zooarchaeology
Recommendations:
0
Reviews:
2
Reviews: 2
08 Feb 2021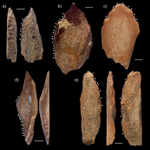 A 115,000-year-old expedient bone technology at Lingjing, Henan, China
A step towards the challenging recognition of expedient bone tools
Recommended by Camille Daujeard based on reviews by

Delphine Vettese

,

Jarod Hutson

and 1 anonymous reviewer
This article by L. Doyon et al. [1] represents an important step to the recognition of bone expedient tools within archaeological faunal assemblages, and therefore deserves publication.
In this work, the authors compare bone flakes and splinters experimentally obtained by percussion (hammerstone and anvil technique) with fossil ones coming from the Palaeolithic site of Lingjing in China. Their aim is to find some particularities to help distinguish the fossil bone fragments which were intentionally shaped, from others that result notably from marrow extraction. The presence of numerous (>6) contiguous flake scars and of a continuous size gradient between the lithics and the bone blanks used, appear to be two valuable criteria for identifying 56 bone elements of Lingjing as expedient bone tools. The latter are present alongside other bone tools used as retouchers [2].
Another important point underlined by this study is the co-occurrence of impact and flake scars among the experimentally broken specimens (~90%), while this association is seldom observed on archaeological ones. Thus, according to the authors, a low percentage of that co-occurrence could be also considered as a good indicator of the presence of intentionally shaped bone blanks.
About the function of these expedient bone tools, the authors hypothesize that they were used for in situ butchering activities. However, future experimental investigations on this question of the function of these tools are expected, including an experimental use wear program.
Finally, highlighting the presence of such a bone industry is of importance for a better understanding of the adaptive capacities and cultural practices of the past hominins. This work therefore invites all taphonomists to pay more attention to flake removal scars on bone elements, keeping in mind the possible existence of that type of bone tools. In fact, being able to distinguish between bone fragments due to marrow recovery and bone tools is still a persistent and important issue for all of us, but one that deserves great caution.
[1] Doyon, L., Li, Z., Wang, H., Geis, L. and d'Errico, F. 2021. A 115,000-year-old expedient bone technology at Lingjing, Henan, China. Socarxiv, 68xpz, ver. 4 peer-reviewed and recommended by PCI Archaeology. https://doi.org/10.31235/osf.io/68xpz
[2] Doyon, L., Li, Z., Li, H., and d'Errico, F. 2018. Discovery of circa 115,000-year-old bone retouchers at Lingjing, Henan, China. Plos one, 13(3), https://doi.org/10.1371/journal.pone.0194318.
28 May 2020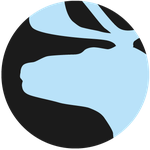 TIPZOO: a Touchscreen Interface for Palaeolithic Zooarchaeology. Towards making data entry and analysis easier, faster, and more reliable
A new software to improve standardization and quality of data in zooarchaeology
Recommended by Florent Rivals based on reviews by

Delphine Vettese

and

Argant Thierry
Standardization and quality of data collection are identified as challenges for the future in zooarchaeology [1]. These issues were already identified in the early 1970s when the International Council for Archaeozoology (ICAZ) recommended to "standardize measurements and data in publications". In the recent years, there is strong recommendations by publishers and grant to follow the FAIR Principle i.e. to "improve the findability, accessibility, interoperability, and reuse of digital assets" [2]. As zooarchaeologists, we should make our methods more clear and replicable by other researchers to produce comparable datasets. In this paper the authors make a significant step in proposing a tool to replace traditional data recording softwares. The problems related to data recording are clearly identified and discussed. All the features offered by TIPZOO allow to standardize the data, to reduce the errors when entering the data, to save time with auto-filling entries. The coding system used in TIPZOO is based on variables taken from the most used and updated literature in zooarchaeology. Its connections with various R packages allow to directly export the data and to transform the raw data to produce summary tables, graphs and basic statistics. Finally, the advantage of this tool is that it can be improved, debugged, or implemented at any time. TIPZOO provides a standardized system to compile and share large and consistent datasets that will allow comparison among assemblages at a large scale, and for this reason, I have recommended the work for PCI Archaeology.
References
[1] Steele, T.E. (2015). The contributions of animal bones from archaeological sites: the past and future of zooarchaeology. J. Archaeol. Sci. 56, 168–176. doi: 10.1016/j.jas.2015.02.036
[2] https://go-fair.org/fair-principles/