DUDEK Iwona
SHS, CNRS, Marseille, France
Computational archaeology
Recommendations:
0
Review:
1
Areas of expertise
data, information and knowledge visualisations, modelling and visualisation of time-oriented data, uncertainty handling, conceptual modelling, information systems, contextualization of spatio-temporal data
Review: 1
06 Aug 2023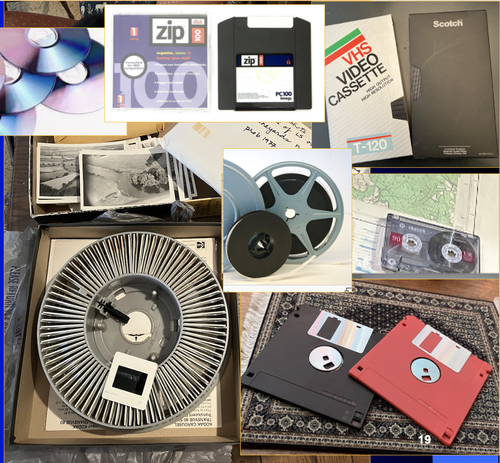 A Focus on the Future of our Tiny Piece of the Past: Digital Archiving of a Long-term Multi-participant Regional Project
A meticulous description of archiving research data from a long-running landscape research project
Recommended by Isto Huvila based on reviews by

Dominik Hagmann

and

Iwona Dudek
The paper "A Focus on the Future of our Tiny Piece of the Past: Digital Archiving of a Long-term Multi-participant Regional Project" (Madry et al., 2023) describes practices, challenges and opportunities encountered in digital archiving of a landscape research project running in Burgundy, France for more than 45 years. As an unusually long-running multi-disciplinary undertaking working with a large variety of multi-modal digital and non-digital data, the Burgundy project has lived through the development of documentation and archiving technologies from the 1970s until today and faced many of the challenges relating to data management, preservation and migration.
The major strenght of the paper is that it provides a detailed description of the evolution of digital data archiving practices in the project including considerations about why some approaches were tested and abandoned. This differs from much of the earlier literature where it has been more common to describe individual solutions how digital archiving was either planned or was performed at one point of time. A longitudinal description of what was planned, how and why it has worked or failed so far, as described in the paper, provides important insights in the everyday hurdles and ways forward in digital archiving. As a description of a digital archiving initiative, the paper makes a valuable contribution for the data archiving scholarship as a case description of practices and considerations in one research project. For anyone working with data management in a research project either as a researcher or data manager, the text provides useful advice on important practical matters to consider ahead, during and after the project. The main advice the authors are giving, is to plan and act for data preservation from the beginning of the project rather than doing it afterwards. To succeed in this, it is crucial to be knowledgeable of the key concepts of data management—such as "digital data fixity, redundant backups, paradata, metadata, and appropriate keywords" as the authors underline—including their rationale and practical implications. The paper shows also that when and if unexpected issues raise, it is important to be open for different alternatives, explore ways forward, and in general be flexible.
The paper makes also a timely contribution to the discussion started at the session "Archiving information on archaeological practices and work in the digital environment: workflows, paradata and beyond" at the Computer Applications and Quantitative 2023 conference in Amsterdam where it was first presented. It underlines the importance of understanding and communicating the premises and practices of how data was collected (and made) and used in research for successful digital archiving, and the similar pertinence of documenting digital archiving processes to secure the keeping, preservation and effective reuse of digital archives possible.
References
Madry, S., Jansen, G., Murray, S., Jones, E., Willcoxon, L. and Alhashem, E. (2023) A Focus on the Future of our Tiny Piece of the Past: Digital Archiving of a Long-term Multi-participant Regional Project, Zenodo, 7967035, ver. 3 peer-reviewed and recommended by Peer Community in Archaeology. https://doi.org/10.5281/zenodo.7967035