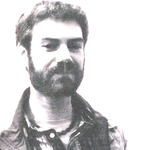 HANNA Jonathan
Archaeologist, Grenada National Museum, St. George's, Grenada
Archaeometry, Computational archaeology, Environmental archaeology, Geoarchaeology, North America, Paleoenvironment, Palynology, Peopling, Protohistory, Remote sensing, Rock art, South America, Spatial analysis, Taphonomy, Theoretical archaeology
recommender
Recommendation:
1
Reviews:
0
Areas of expertise
Jonathan A. Hanna holds a PhD in Anthropology from Pennsylvania State University, and his research focuses mainly on geoarchaeology and ancient human behavioral ecology in the Caribbean. He also works as a cultural resources specialist in the United States.
Recommendation: 1
26 Oct 2022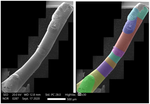 Technological analysis and experimental reproduction of the techniques of perforation of quartz beads from the Ceramic period in the Antilles
Using Cactus Thorns to Drill Quartz: A Proof of Concept
Recommended by Donatella Usai and Jonathan Hanna based on reviews by

Viola Stefano

, ? and 1 anonymous reviewer
Quartz adornments (beads, pendants, etc.) are frequent artifacts found in the Caribbean, particularly from Early Ceramic Age contexts (~500 BC-AD 700). As a form of specialization, these are sometimes seen as indicative of greater social complexity and craftsmanship during this time. Indeed, ethnographic analogy has purported that such stone adornments require enormous inputs of time and labor, as well as some technological sophistication with tools hard-enough to create the holes (e.g., metal or diamonds). However, given these limitations, one would expect unfinished beads to be a common artifact in the archaeological record. Yet, whereas unworked/raw materials are often found, beads with partial/unfinished perforations are not.

Could the perforations of stone beads be made using more accessible materials? Some ethnographic sources from Central America suggest certain plant materials could work. Thus, Raymond et al. (2022) endeavored to test the manufacturing process of stone beads by experimenting with several underrated (yet readily available) materials from the Caribbean: various species of wood, bone, thorns, and chert. As it turns out, thorns from an endemic cactus (Melocactus intortus) worked best and were actually harder than many of the other materials attempted. Even the chert drills were too large and fragile to be effective (neither are they found archaeologically). Using debitage powder from the rock itself, some water, and a basic bow drill mounted with a cactus thorn, the team successfully created perforations on unworked samples of quartz that were similar to those found archaeologically. This was corroborated by analyzing the results at different levels of magnification, including X-ray microtomography and SEM, and then comparing that to similar studies on ancient beads.

The results of this study offer useful parameters for the feasibility of bead craftsmanship in the ancient Caribbean. For one, all of the materials used are fairly common in the region, including quartz (although the source of amethyst in the Caribbean is believed to be Guyana (Cody 1990)). Additionally, the practice does not require much skill, as the authors (neophyte craftspeople) were able to replicate the holes. Presumably, a child could do this (an intriguing prospect). The study therefore offers practical data for the once mysterious production of precolumbian personal adornments. Indeed, the article indirectly offers arguments for the presence of bead crafting specialists in other areas of the world as well, where production of ornaments entails similar time investments and complexity. For example, similar quartz materials, like carnelian or agate, shaped into long barrels or cylindrical beads forming beautiful parures, are common to pre-metallic contexts of agro-pastoral societies of Europe and North Africa in the VI and V millennium BC.

That said, the huge time commitment (over 200 hours per bead), although far less than the years (or lifetimes) some researchers had previously estimated, socially translates into a distraction from subsistence activities, which may indicate the presence of individuals devoted (at least part-time) to producing non-utilitarian adornments (see also Kenoyer et al. 1991 on this topic).

Focusing on the specific aspect of finding the most appropriate substitute to metal piercing devices and the related aspects of the overall chaîne opératoire, the document invites further research, for example on the bead locking system during the piercing phase, in the management of the force exerted during the process, and in the number of failures (and on their potential uses).

References:
Raymond, M., Fouéré, P., Ledevin, R., Lefrais, Y., and Queffelec, A. (2022) Technological analysis and experimental reproduction of the techniques of perforation of quartz beads from the Ceramic period in the Antilles. SocArXiv, a5tgp, ver. 4 peer-reviewed and recommended by Peer Community in Archaeology. https://osf.io/preprints/socarxiv/a5tgp

Cody, A.K. (1990) Prehistoric patterns of exchange in the Lesser Antilles: materials, models, and preliminary observations. PhD thesis, San Diego State University.

Kenoyer, J.M., Vidale, M. and Bhan, K.K. (1991) Contemporary stone bead-making in Khambhat, India: Patterns of craft specialization and organization of production as reflected in the archaeological record. World Archaeology 23 (1), 44-63. https://doi.org/10.1080/00438243.1991.9980158