RIVALS Florent
Institut Català de Paleoecologia Humana i Evolució Social, ICREA, Tarragona, Spain
Ancient Palaeolithic, Bioarchaeology, Europe, Middle Palaeolithic, Palaeontology, Paleoenvironment, Upper Palaeolithic, Zooarchaeology
recommender
Recommendations:
2
Reviews:
0
Recommendations: 2
01 Dec 2022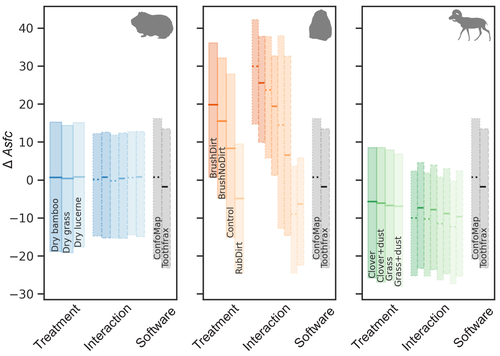 Surface texture analysis in Toothfrax and MountainsMap® SSFA module: Different software packages, different results?
An important comparison of software for Scale Sensitive Fractal Analysis : are ancient and new results compatible?
Recommended by Alain Queffelec and Florent Rivals based on reviews by

Antony Borel

and 2 anonymous reviewers
The community of archaeologists, bioanthropologist and paleontologists relying on tools use-wear and dental microwear has grown in the recent years, mainly driven by the spread of confocal microscopes in the laboratories. If the diversity of microscopes is quite high, the main software used for 3D surface texture data analysis are mostly different versions of the same Mountains Map core. In addition to this software, since the beginning of 3D surface texture analysis in dental microwear, surface sensitive fractal analysis (SSFA) initially developed for industrial research (Brown & Savary, 1991) have been performed in our disciplines with the Sfrax/Toothfrax software for two decades (Ungar et al., 2003). This software being discontinued, these calculations have been integrated to the new versions of Mountains Map, with multi-core computing, full integration in the software and an update of the calculation itself.
New research based on these standard parameters of surface texture analysis will be, from now on, mainly calculated with this new add-on of Mountains Map, and will be directly compared with the important literature based on the previous software. The question addressed by Calandra et al. (2022), gathering several prominent researchers in this domain including the Mountains Map developer F. Blateyron, is key for the future research: can we directly compare SSFA results from both software?
Thanks to a Bayesian approach to this question, and comparing results calculated with both software on three different datasets (two on dental microwear, one on lithic raw materials), the authors show that the two software gives statistically different results for all surface texture parameters tested in the paper. Nevertheless, applying the new calculation to the datasets, they also show that the results published in original studies with these datasets would have been similar. Authors also claim that in the future, researchers will need to re-calculate the fractal parameters of previously published 3D surfaces and cannot simply integrate ancient and new data together.
We also want to emphasize the openness of the work published here. All datasets have been published online and will be probably very useful for future methodological works. Authors also published their code for statistical comparison of datasets, and proposed a fully reproducible article that allowed the reviewers to check the content of the paper, which can also make this article of high interest for student training.
This article is therefore a very important methodological work for the community, as noted by all three reviewers. It will certainly support the current transition between the two software packages and it is necessary that all surface texture specialists take these results and the recommendation of authors into account: calculate again data from ancient measurements, and share the 3D surface measurements on open access repositories to secure their access in the future.
References
Brown CA, and Savary G (1991) Describing ground surface texture using contact profilometry and fractal analysis. Wear, 141, 211–226. https://doi.org/10.1016/0043-1648(91)90269-Z
Calandra I, Bob K, Merceron G, Blateyron F, Hildebrandt A, Schulz-Kornas E, Souron A, and Winkler DE (2022) Surface texture analysis in Toothfrax and MountainsMap® SSFA module: Different software packages, different results? Zenodo, 7219877, ver. 4 peer-reviewed and recommended by Peer Community in Archaeology. https://doi.org/10.5281/zenodo.7219877
Ungar PS, Brown CA, Bergstrom TS, and Walker A (2003) Quantification of dental microwear by tandem scanning confocal microscopy and scale-sensitive fractal analyses. Scanning: The Journal of Scanning Microscopies, 25, 185–193. https://doi.org/10.1002/sca.4950250405
28 May 2020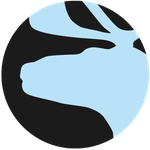 TIPZOO: a Touchscreen Interface for Palaeolithic Zooarchaeology. Towards making data entry and analysis easier, faster, and more reliable
A new software to improve standardization and quality of data in zooarchaeology
Recommended by Florent Rivals based on reviews by

Delphine Vettese

and

Argant Thierry
Standardization and quality of data collection are identified as challenges for the future in zooarchaeology [1]. These issues were already identified in the early 1970s when the International Council for Archaeozoology (ICAZ) recommended to "standardize measurements and data in publications". In the recent years, there is strong recommendations by publishers and grant to follow the FAIR Principle i.e. to "improve the findability, accessibility, interoperability, and reuse of digital assets" [2]. As zooarchaeologists, we should make our methods more clear and replicable by other researchers to produce comparable datasets. In this paper the authors make a significant step in proposing a tool to replace traditional data recording softwares. The problems related to data recording are clearly identified and discussed. All the features offered by TIPZOO allow to standardize the data, to reduce the errors when entering the data, to save time with auto-filling entries. The coding system used in TIPZOO is based on variables taken from the most used and updated literature in zooarchaeology. Its connections with various R packages allow to directly export the data and to transform the raw data to produce summary tables, graphs and basic statistics. Finally, the advantage of this tool is that it can be improved, debugged, or implemented at any time. TIPZOO provides a standardized system to compile and share large and consistent datasets that will allow comparison among assemblages at a large scale, and for this reason, I have recommended the work for PCI Archaeology.
References
[1] Steele, T.E. (2015). The contributions of animal bones from archaeological sites: the past and future of zooarchaeology. J. Archaeol. Sci. 56, 168–176. doi: 10.1016/j.jas.2015.02.036
[2] https://go-fair.org/fair-principles/