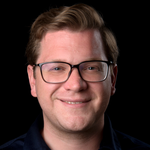 HAGMANN Dominik
HEAS – Human Evolution and Archaeological Sciences/Department of Evolutionary Anthropology, University of Vienna, Vienna, Austria
Antiquity, Bioarchaeology, Buildings archaeology, Ceramics, Classic, Computational archaeology, Conservation/Museum studies, Environmental archaeology, Europe, Geoarchaeology, Landscape archaeology, Mediterranean, Post-Classic, Remote sensing, Spatial analysis, Taphonomy, Theoretical archaeology
recommender
Recommendations:
0
Reviews:
2
Areas of expertise
As an archaeologist focusing on the provincial Roman area, I am particularly interested in settlement and landscape studies. In 2022, I obtained a Ph.D. degree (with honors) from the University of Vienna (Doctoral School for Cultural and Historical Studies) for my thesis "Roman Rural Landscapes in Noricum. Archaeological Studies on Roman Settlements in the Hinterland of Northern Noricum." I currently work on several archaeological projects as an archaeologist for the Austrian archaeological service company ARDIG – Archäologischer Dienst GesmbH. Since 2023, I have been a principal investigator in the ÖAW-funded Go!Digital 3.0 long-term archiving project IUENNA at the kärnten.museum, together with my colleague Franziska Reiner (ÖAI). Furthermore, I am a lecturer at the Department of Evolutionary Anthropology (University of Vienna), and a member of the research network Human Evolution and Archaeological Sciences (HEAS).
Reviews: 2
02 Sep 2023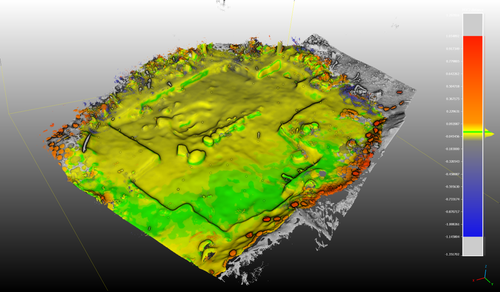 Towards a Mobile 3D Documentation Solution. Video Based Photogrammetry and iPhone 12 Pro as Fieldwork Documentation Tools
The Potential of Mobile 3D Documentation using Video Based Photogrammetry and iPhone 12 Pro
Recommended by Ying Tung Fung based on reviews by

Dominik Hagmann

,

Sebastian Hageneuer

and 1 anonymous reviewer
I am pleased to recommend the paper titled "Towards a Mobile 3D Documentation Solution. Video Based Photogrammetry and iPhone 12 Pro as Fieldwork Documentation Tools" for consideration and publication as a preprint (Paukkonen, 2023). The paper addresses a timely and relevant topic within the field of archaeology and offers valuable insights into the evolving landscape of 3D documentation methods.
The advances in technology over the past decade have brought about significant changes in archaeological documentation practices. This paper makes a valuable contribution by discussing the emergence of affordable equipment suitable for 3D fieldwork documentation. Given the constraints that many archaeologists face with limited resources and tight timeframes, the comparison between photogrammetry based on a video captured by a DJI Osmo Pocket gimbal camera and iPhone 12 Pro LiDAR scans is of great significance.
The research presented in the paper showcases a practical application of these new technologies in the context of a Finnish Early Modern period archaeological project. By comparing the acquisition processes and evaluating the accuracy, precision, ease of use, and time constraints associated with each method, the authors provide a comprehensive assessment of their potential for archaeological fieldwork. This practical approach is a commendable aspect of the paper, as it not only explores the technical aspects but also considers the practical implications for archaeologists on the ground.
Furthermore, the paper appropriately addresses the limitations of these technologies, specifically highlighting their potential inadequacy for projects requiring a higher level of precision, such as Neolithic period excavations. This nuanced perspective adds depth to the discussion and provides a realistic portrayal of the strengths and limitations of the new documentation methods.
In conclusion, the paper offers valuable insights into the future of 3D field documentation for archaeologists. The authors' thorough evaluation and practical approach make this study a valuable resource for researchers, practitioners, and professionals in the field. I believe that this paper would be an excellent addition to PCIArchaeology and would contribute significantly to the ongoing dialogue within the archaeological community.
References
Paukkonen, N. (2023) Towards a Mobile 3D Documentation Solution. Video Based Photogrammetry and iPhone 12 Pro as Fieldwork Documentation Tools, Zenodo, 8281263, ver. 3 peer-reviewed and recommended by Peer Community in Archaeology. https://doi.org/10.5281/zenodo.8281263
06 Aug 2023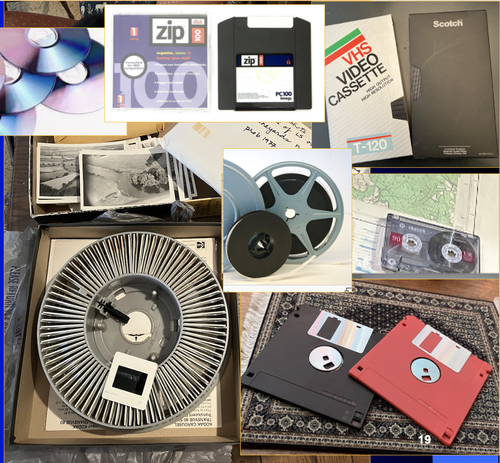 A Focus on the Future of our Tiny Piece of the Past: Digital Archiving of a Long-term Multi-participant Regional Project
A meticulous description of archiving research data from a long-running landscape research project
Recommended by Isto Huvila based on reviews by

Dominik Hagmann

and

Iwona Dudek
The paper "A Focus on the Future of our Tiny Piece of the Past: Digital Archiving of a Long-term Multi-participant Regional Project" (Madry et al., 2023) describes practices, challenges and opportunities encountered in digital archiving of a landscape research project running in Burgundy, France for more than 45 years. As an unusually long-running multi-disciplinary undertaking working with a large variety of multi-modal digital and non-digital data, the Burgundy project has lived through the development of documentation and archiving technologies from the 1970s until today and faced many of the challenges relating to data management, preservation and migration.
The major strenght of the paper is that it provides a detailed description of the evolution of digital data archiving practices in the project including considerations about why some approaches were tested and abandoned. This differs from much of the earlier literature where it has been more common to describe individual solutions how digital archiving was either planned or was performed at one point of time. A longitudinal description of what was planned, how and why it has worked or failed so far, as described in the paper, provides important insights in the everyday hurdles and ways forward in digital archiving. As a description of a digital archiving initiative, the paper makes a valuable contribution for the data archiving scholarship as a case description of practices and considerations in one research project. For anyone working with data management in a research project either as a researcher or data manager, the text provides useful advice on important practical matters to consider ahead, during and after the project. The main advice the authors are giving, is to plan and act for data preservation from the beginning of the project rather than doing it afterwards. To succeed in this, it is crucial to be knowledgeable of the key concepts of data management—such as "digital data fixity, redundant backups, paradata, metadata, and appropriate keywords" as the authors underline—including their rationale and practical implications. The paper shows also that when and if unexpected issues raise, it is important to be open for different alternatives, explore ways forward, and in general be flexible.
The paper makes also a timely contribution to the discussion started at the session "Archiving information on archaeological practices and work in the digital environment: workflows, paradata and beyond" at the Computer Applications and Quantitative 2023 conference in Amsterdam where it was first presented. It underlines the importance of understanding and communicating the premises and practices of how data was collected (and made) and used in research for successful digital archiving, and the similar pertinence of documenting digital archiving processes to secure the keeping, preservation and effective reuse of digital archives possible.
References
Madry, S., Jansen, G., Murray, S., Jones, E., Willcoxon, L. and Alhashem, E. (2023) A Focus on the Future of our Tiny Piece of the Past: Digital Archiving of a Long-term Multi-participant Regional Project, Zenodo, 7967035, ver. 3 peer-reviewed and recommended by Peer Community in Archaeology. https://doi.org/10.5281/zenodo.7967035